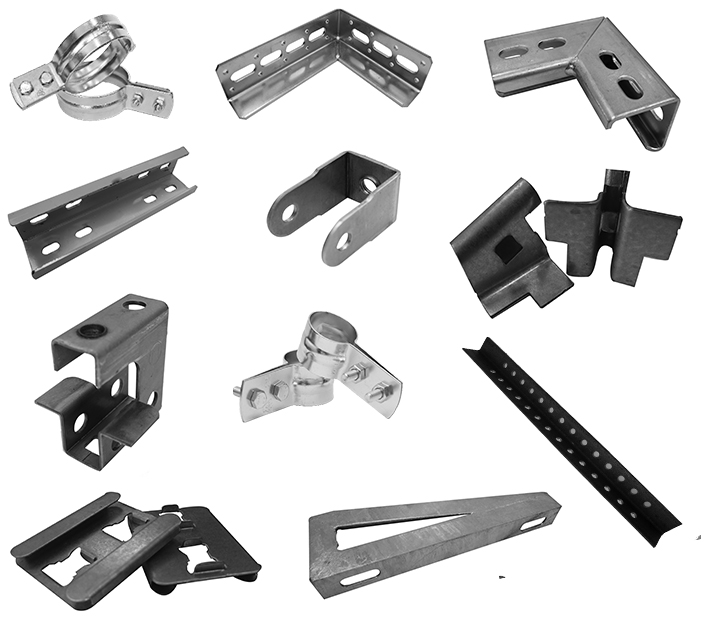 Capabilities from Metal into A variety of shapes
Sheet metal is one of the fundamental forms used in metalworking and it can be cut and bent into a variety of shapes. Over the past 10 years, ABE Industrial Vietnam have operated in metal stamping with advanced technology and modern machines. We provide customers with the products in the highest quality, durability and aesthetic standards; Materials SPHC, SPCC, SGCC, Stainless…are very popular at site; Surface treatment (Zinc (Cr3 +, Cr6+), Copper, Thin, Hot Dip…); Assembling and packing also.



Stamping on
1. Variety material:
- Steels: SPHC/SPCC/SGCC
- Stainless steel: 304, 201, 430.
- Aluminum: 5052-H32. 1100-H14.
2. Thickness: from: 0.2 ~ 5.0mm
3. Precision: 0.02mm
4. Single die or Progressive die.

With 35 ton RG brand and 130 ton HDS1303 NT, they can processing on:
1. The material thickness: 0.2mm~13mm.
2. Diff. materials: Steel, stainless steel, Aluminium.
3. Length max: 3200mm.

3. Iron worker - V Steel processing

With specialized machine, unit worker can cut, chamfer edge, punch the hole with different profile on sectional steel precisely and quickly.
1. Materials: Steel, stainless steel.
2. Max thickness: 5mm.
3. V65x65xt5.
4. Max length: 3000 mm.

With Capacity 4000w.
1. The thickness cutting up to:
- Max 18mm- Mild steel
- Max 12.5mm-Stainless steel.
- Max 6.0mm - Aluminum.
2. Table size 3mx1.5m
Please tell us your NEED
Max forming tube length: 600mm
Forming tube thickness:
- Min.: 0.5mm
- Max.: 2.3mm
Forming tube diameter:
- Min.: 80mm
- Max.: 400mm

Robot MIG welding technique:
1. Steel thickness:
- Min.: 2.0mm
- Max.: 21mm
2. Horizontal arm reach: 2008mm
3. Accuracy/ repeatability: ±0.08mm