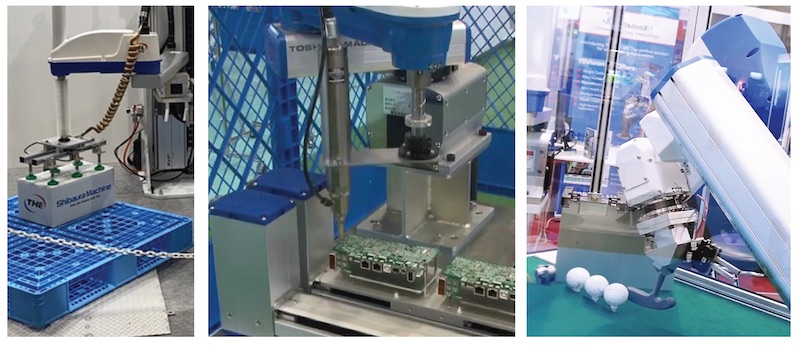 Industrial robot
SHIBAURA MACHINE's industrial robots can be selected from three lineups to meet the customer's usage process and needs. We will realize infinite satisfaction to customers from a wide range of variations.



Shibaura Machine's SCARA robots industrial robots most suitable for the automation of assembly and inspection. Appropriate arm length and model can be selected to suit the customer's application from a wide variety of products.

Click here for details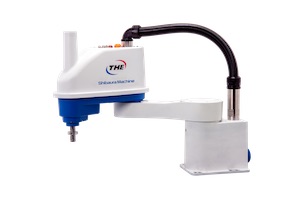 SCARA Robot THE series

High-performance SCARA robots with a thoroughly redesigned mechanism and control functions.Accurate movement trajectory, high-speed operation and high load capacity are achieved at the same time.
Suitable for the assembly and inspection process of electronics equipment and automobile components where precision is crucial.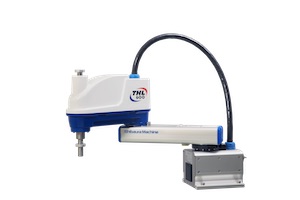 SCARA Robot THL series

Shibaura Machine's globally strategic SCARA robot developed under the concept of low cost, lightweight and energy saving.
In addition to an attractive low price, this environmentally friendly SCARA robot offers weight reduction and energy saving of up to 50% over other robots in the series.
In terms of performance, this SCARA robot features high allowable inertia moment of 0.2kg・㎡ and high portability of up to 10kg.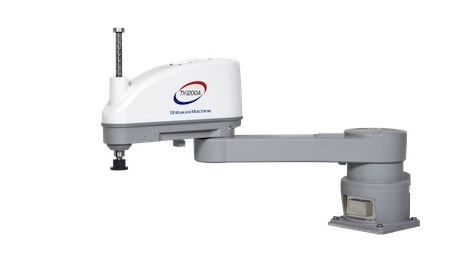 SCARA Robot TH series

From small size to large size of 180mm to 1200mm, wide protection and application ranges are available.
The TH series also support various options cleanroom design, IP65, and ceiling-mount type.

Vertical Articulated Robots

Shibaura Machine's Vertical Articulated Robots will contribute automation, labor-saving, productivity-up of the production line various assembly and inspection.

Click here for more details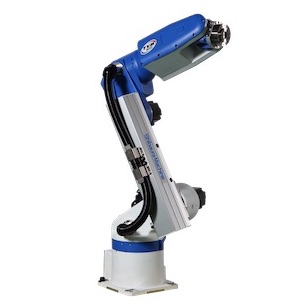 Vertical articulated Robot TVM series

Shibaura Machine's vertical articulated robot TVM series achieves high inertia and strong payload capabilities up to 20 kg, while at the same time the robot body has a reduced weight.
In addition to three variations in arm lengths, the operating range can be further expanded by mounting the robot on an optional linear actuator.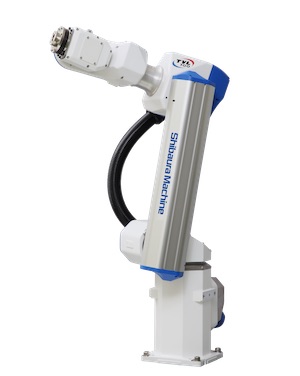 Vertical Articulated Robot TVL Series

Up to 5 kg portable.High productivity in assembly and pick-and-place applications in a compact space. Vertical Articulated Robot series of world-class performance.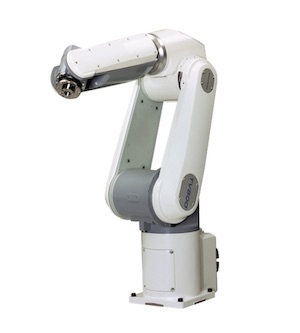 Vertical Articulated Robot TV Series

And system handling of cell production system, vertical articulated robot suitable for assembly.

Cartesian Coordinate Robots

Sinceits launch in 1986, Shibaura Machine's lineup of Cartesian coordinate robots have combined high reliability with ease of operation. As aresult, today, many customers around the world are using this products in a wide range of production lines.

Click here for details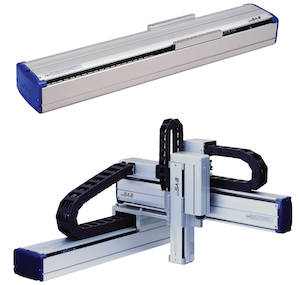 Cartesian Coordinate Robot BA-Ⅲ Series

The BA-Ⅲ series carries on the features of the previous BA-Ⅱ and adds new features for enhanced ease of operation. The BA-Ⅲ series lineup features a wide range of variations from single axis to Cartesian axis (2 to 4 axes) configurations.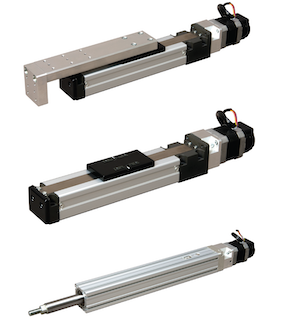 Cartesian Coordinate Robot BA-C Series

BA-C Series are compact Cartesian Coordinate Robots equipped with AC servomotor, available as substitutes for air equipment. It is available in three axis types - slider, table, and rod.Can be used in combination with the BA-II / III series.

Industrial robot after-sales service overview

1) Support launch of new and relocated our industrial robot(s)
2) Regular maintenance and overhaul
3) Training for operation, installation and daily inspection of our industrial robot(s)

・ Our company has a Japanese person in charge of sales and technology of industrial robots stationed in Hanoi.