What is Fact-Link ?
FactLink Vietnam is a company introduction site for manufacturing companies based in Vietnam. We utilize the database of more than 3,000 registered manufacturers and factories and help you to search for suppliers and factories in Vietnam. The information posted includes business domain, products, location, industrial park, and contact information. We also provide services to support the manufacturing industry in Vietnam, such as factory searching support. Please contact us via phone ((+84)888767138) or Email (info@fact-link.com.vn)

FEATURE ARTICLE

Pro-Vision Special Steel J.S.C
Sale of the tool steel material of Hitachi Metals, plate processing, heat treatment
PVS was established in 2003 as agent of HITACHI METALS which is the biggest manufacturer of tool steel. Since then, we has expanded business scale steadily. Now, we are provideing from the mold tool steel material to plate processing and heat treatment service.
Technical innovation is advancing rapidly in these days, we are performing newest material, a custom-made plate, and development of the heat treatment, and strengthening of the machining field in cooperation with Hitachi Metals Ltd., for meeting customer's need.
Strive for the speed of supply and technical service, and improvement of quality, we have prepared the business unit system which can seeking for customer'CS completely by the offer of quality, time for delivery, technical support, etc.
We are performing business development as a specialist of mold tools steel
which is "contributed to acustomer's productivity growth and shortening of a lead time."
Moreover, we will offer a wide range of services as a member of the Hitachi Metals group to a customer's global deployment.
---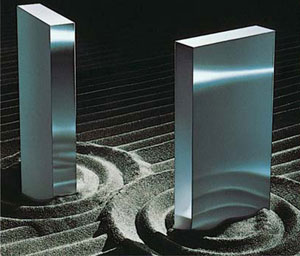 The specialist of Mold tools steel !
Sales of Materials and Cutting
PVS's tool steel becom a precision mold and a highly efficient cutting tool, and is very necessary to the mass production of a car, electricity, and a machine part.
PVS custom-made plate
Creation of added value is helped !
From a sheet metal press mold to a plastic and a die-casting mold,we make from the size united with the customer's needs.
Heat treatment and Nitriding treatment
At the heat treatment factory in Hanoi, we are offering the heat treatment which are making use of various tool steel such as die-casting mold, a press mold, and an extrusion dice by introducing advanced equipment.
Click here for more details
---

---


INTRODUCE COMPANY
FUJIMOTO SANGYO VIETNAM CO., LTD

---

---

Screw products(iron · stainless steel · nickel · aluminum · copper · titan · plastic)
Screws used as parts of all kinds of products such as automobiles, buildings and electronic parts. In Fujimoto Industry, in addition to ISO standard products, we provide stocks of various materials, shapes and dimensions, ranging from national standards such as JIS, DIN, ANSI, group standards, manufacturer standard products, and screws with special shapes not in the standard
---
Japan Plus Vietnam Co.,Ltd

---

---

Design and manufacture of vacuum molded products
We are a longtime, experienced manufacture in the field of manufacturing packaging materials, packaging, industrial plastic products such as trays, plastic blister shaping, shock absorbers .... We can manufacture all products according to customer\\\\\\\'s demand and budget, such as commercial package for industrial products transport tray · cosmetic · food tray ...

Texel Seikow VN

---

---

Sales of corrosion resistant chemical equipment and apparatus
We have always listened to our customers problems and concerns, and by understanding their needs, we have found various solutions enabling us to stay on the path of continuous improvement. Corrosion-resistant / Plastic / Environmental preservation are summed up in our Keyword, and 4 TEXEL products and industries, such as Pumps, fans / blowers, Environmental Equipment and Maintenance, are the embodiment.
---
PROSH SAIGON CO., LTD

---

---

Plating and Wire processing
We also meet the OEM production combined with press and welding process as well as a plating and wire processing. We can meet a small quantity-large variety and prototype as well as mass products timely.

H-FIELD VIETNAM CO.,LTD.

---

---

Product packging maker !
Production of a flexible packaging materials. From a planning of package design to production and sale. We deliver the Paper boxes and Labels, Non-woven bags and Plastic cases, etc. from Vietnam factory.
---
FEATURED EVENTS
「 Secutech Vietnam 12th Edition」 at SECC Ho Chi Minh City from 14/08 to 16/08

Secutech Vietnam will be featuring over 350 exhibitors in 3 main themes: Security, Fire & Safety, and Smart Building & Home. Variety of vert...

「VIETNAM ETE 2019(2019/7/17-7/20)」Tokyo SME Support Center provide you with meeting chances with 8+ Tokyo excellent companies

Tokyo SME Support Center provide you with meeting chances with 8+ Tokyo
excellent companies at our Tokyo pavilion where you will find v...
UPDATE

INFORMATION / EVENTS
Search by Category
Factory, Rental factory
Mold Design / Production / Mold Material
Parts processing, machining, assembly
Surface Treatment, Plating and Painting
Printing, Packaging, Label
Equipment, machines, precision instruments, measuring instruments, robots, tools
Friendly - Environment · LED · water treatment · Used Pỏuducts
Construction, Architecture, Construction Material. Raw Material
TRADING
Logistics
Business Support
Consumer Goods and Service