What is Fact-Link ?
Fact-link is an epoch-making site for company introduction related to manufacturing placed in Vietnam. Initially it has set up as an E-commerce trading floor for Japanese manufacturing in Vietnam, in near future we will offer service of supporting manufacturing as wide range of network connect local and foreign-affiliated company with Japanese company.

FEATURE ARTICLE

IBUKI INDUSTRIAL
Supplying all kinds of metalworking machine, sheet metal, press machine (old and new)
IBUKI industrial Co., Ltd. is a machine trading company established in 1963 in Higashi-Osaka.
Wesale various machines including machine tools, forging press machines, sheet metal machines, and used machines
(including export).
We also conductspecific independent check and various mechanical repairing. Especially we have sold more than 7000 press machines since foundation and have sold a lot of press peripheral equipment including feed device,QDC equipment and safety device. We have more than 100 of used machines stock.
We make an effort to improve our knowledge always to make use of knowledge and to support our customer. Our 50 years know-how can greatly contribute to labor saving of the manufacturing in your overseas factory, manpower savingand cost reduction.
As a mechanical trading company to supportthe 21st century manufacturing, we can skillfully meet your various needs.
---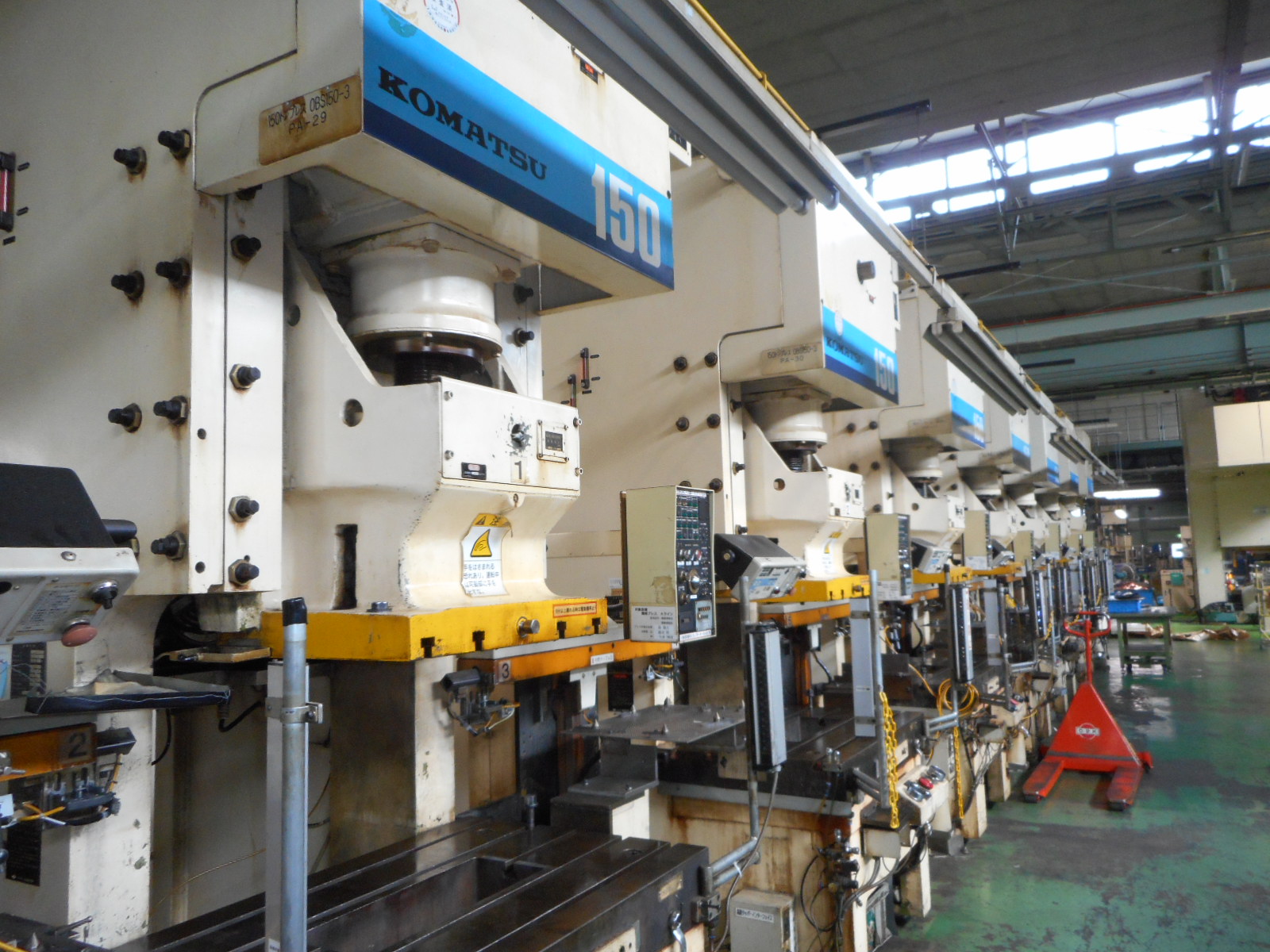 Machine list
Forging pressure Machine
(Press Machine)
Click here to see more
Sheet metal working machine
Click here to see more
Machine tool
Click here to see more
Used machine 
Click here to see more
---

---


INTRODUCE COMPANY
FUJIMOTO SANGYO VIETNAM CO., LTD

---

---

Screw products(iron · stainless steel · nickel · aluminum · copper · titan · plastic)
Screws used as parts of all kinds of products such as automobiles, buildings and electronic parts. In Fujimoto Industry, in addition to ISO standard products, we provide stocks of various materials, shapes and dimensions, ranging from national standards such as JIS, DIN, ANSI, group standards, manufacturer standard products, and screws with special shapes not in the standard
---
Japan Plus Vietnam Co.,Ltd

---

---

Design and manufacture of vacuum molded products
We are a longtime, experienced manufacture in the field of manufacturing packaging materials, packaging, industrial plastic products such as trays, plastic blister shaping, shock absorbers .... We can manufacture all products according to customer\\\\\\\'s demand and budget, such as commercial package for industrial products transport tray · cosmetic · food tray ...

Texel Seikow VN

---

---

Sales of corrosion resistant chemical equipment and apparatus
We have always listened to our customers problems and concerns, and by understanding their needs, we have found various solutions enabling us to stay on the path of continuous improvement. Corrosion-resistant / Plastic / Environmental preservation are summed up in our Keyword, and 4 TEXEL products and industries, such as Pumps, fans / blowers, Environmental Equipment and Maintenance, are the embodiment.
---
PROSH SAIGON CO., LTD

---

---

Plating and Wire processing
We also meet the OEM production combined with press and welding process as well as a plating and wire processing. We can meet a small quantity-large variety and prototype as well as mass products timely.

H-FIELD VIETNAM CO.,LTD.

---

---

Product packging maker !
Production of a flexible packaging materials. From a planning of package design to production and sale. We deliver the Paper boxes and Labels, Non-woven bags and Plastic cases, etc. from Vietnam factory.
---
UPDATE