What is Fact-Link ?
FactLink Vietnam is a company introduction site for manufacturing companies based in Vietnam. We utilize the database of more than 3,000 registered manufacturers and factories and help you to search for suppliers and factories in Vietnam. The information posted includes business domain, products, location, industrial park, and contact information. We also provide services to support the manufacturing industry in Vietnam, such as factory searching support. Please contact us via phone ((+84)888767138) or Email (info@fact-link.com.vn)

FEATURE ARTICLE

EIDAIKAKO VIETNAM CO.,LTD.

Specializing for synthetic resin deformed extrusion molding processing. Manufacturing of automobile parts (floor mats) and plastic products.
EIDAIKAKO, a specialized manufacturer of synthetic-resin extrusion-molding, has been venturing into various fields of products since its establishment. The company aims to open an infinite of further possibilities for plastic business. We are expanding our business into new fields, with the two divisions "Automotive Supplies" and "Industrial Materials" as our pillars.
In order to respond promptly to every client's request, we will prepare a complete equipment line and provide high-quality products at low cost efficiently and stably. In addition to domestic factories, it entered into Vietnam in 1995. We are expanding our production bases globally.
---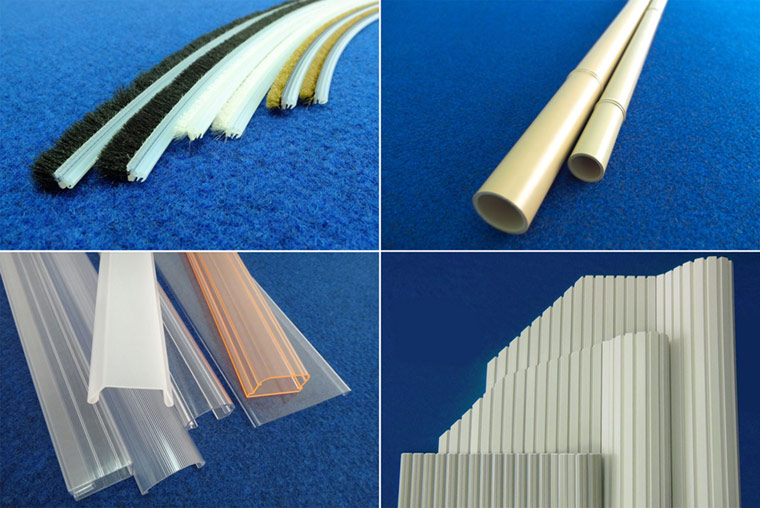 Floor mat and gate protector for car
Automotive parts
In the late 1970s, Eidai Kako entered the automotive floor mat field. We developed a carpet mat to replace rubber and vinyl chloride that was mainstream at the time. The product development policy of "Always Something New" has changed the flow of car mats.
It has been adopted as a genuine product of major domestic and foreign automakers such as Honda, Subaru, Suzuki, Mazda, Daihatsu, Nissan, Volkswagen, and Audi.
Industrial materials
Based on various processing technologies such as extrusion molding, curved surface printing, embossing, we highly integrate raw material blending know-how and mold structure technology. A wide variety of materials can be produced, including housing materials, steel furniture, home appliances, and semiconductor components such as IC containers.
Quality assurance
・ Autograph test machine
・ Shoe wear tester
・ Bending deflection tester
Click here for more information
---

---


INTRODUCE COMPANY
JUKI VIETNAM CO.,LTD

---

---

Precision casting (lost wax), Machining, Heat treatment, Surface treatment, Assembly,
JUKI VIETNAM is a one-stop company for precision casting (lost wax), machining, heat treatment, surface treatment, assembly, inspection and manufacturing. We deal with a large number of companies, and a wide range of contract production is possible. With more than 20 years of production experience in Vietnam and quality control of Japanese standard, we will deliver safety, stability and security together.

Mitutoyo Vietnam Co.,Ltd

---

---

Japanese leading manufacture of precision measuring instruments.
Mitutoyo Vietnam was set up in January 2012 with its Head Office in Hanoi and Branch Office in Ho Chi Minh City. With regional sales offices, M³ Solution Centers, calibration labs and aftersales services as well as machine-specific training and general metrology training courses, we offer a comprehensive range of precision measuring equipment from Micrometers, Calipers, Indicator, Linear Height Gage, Digital Scale and DRO, Data Management-SPC to Hardness Testing Systems, FORM Measurements, Optical Measuring, 3D Coordinate Measuring Machines and Vision Measuring Systems.

TS MOLYMER VIETNAM CO.,LTD

---

---

One leading plastic injection molding company in Vietnam
TS Molymer Vietnam Co.,Ltd is one leading plastic injection molding company, we were established in July .2017 by TS Molymer Co.,Ltd (Thailand) and Nagase Vietnam Co.,Ltd (Japan). Our products are applied to the industry of Electronic, Automotive, Home Appliance, Household Utensils, Medical Devices and Office Automation. Beside, we have full service of secondary process, such as Pad Printing, Silk Screen, Hot Stamping, Painting, Ultrasonic Welding, and Sub-Assembly unit by employing a team of experienced, well-trained operators and advance technology in order to make high quality products, prompt product delivery, flexibility, competitive prices and provide best services to our local and oversea customers in Thailand, Malaysia, Japan, Australia and others.
---
Quick Vietnam Co.,Ltd

---

---

Recruit your Vietnam business and support from the human resources department. Japane
The parent company Quick is positioned in the industry's fifth largest group in the recruitment business area in Japan. Established a local subsidiary in April 2012, and has been developing human resources related solutions such as recruitment, labor consulting, aptitude tests for the purpose of corporate management backup and business strategy promotion, mainly for Japanese clients. The Since there are experienced expatriate managers from Japan, we promise to serve you as a reliable and professional "External HR Department". Japanese introduction results will be top class in Vietnam.

Himeji Electric Plating Vietnam Co.,LTD.

---

---

We are specializing in Hard Chrome (Cr) plating on bike parts, molds and so on. We of
In 2011, Himeji Mekki Kogyosyo Co.,Ltd penetrated into Hanoi, Vietnam. We support trial plating, surface treatment consultation, quotation, etc. 100 years since its establishment in 1916, we Himeji Plating Industry Co., Ltd. has constantly worked on improving technology and developing. Thanks to accumulation of cultivated technology and know-how, we receive trust and support from many customers. We transmit the ever-spreading possibility of plating and technology developed over 100 years to Asian countries. Our management policy : Being "Kind to the environment, taking care of the earth" at the forefront, Providing customer satisfaction as a top priority and proactively contributing to the society.

Oristar Corporation

---

---

The leader of non-ferrous metal supplier in Vietnam
Oristar supplies a wide range of products including Copper and Copper Alloys, Aluminum and Aluminum Alloys, Stainless Steel, Special Tool Steel, Steel Wire, Wire Drawing Dies, Nickel, Tin ... 100% imported from high-quality global manufacturers, for a wide range of applications in industry and supporting industries (such as electrical, electronics, jigs, molds, shipbuilding, aerospace, petroleum, etc.). Therefore, Oristar's products always orient and lead the market in terms of stability, meeting international technical standards as well as diversified and specialized needs of Customers. Oristar endorses its products quality and contribution to the market through the achievement of prestigious quality certificates such as ISO 9001: 2015 and Trusted Quality Supplier (2017).
---
UNIVERSAL ROBOTS

---

---

Cutting Edge Cobots From the World's #1 Collaborative Robot Manufacturer.
We're dedicated to bringing safe, flexible, and easy-to-use 6-axis industrial robotic arms to businesses of every size, all over the world. We develop industrial collaborative robots that automate and streamline repetitive industrial processes. This approach enables production departments to assign staff members to more enjoyable tasks – creating jobs that provide them with new challenges and add value to the company.
---
FEATURED EVENTS
UPDATE
RECENTLY REGISTERED COMPANY

INFORMATION / EVENTS
Search by Category
Industrial estate (Land for lease, Factory for rent)
Mold Design / Production / Mold Material
Parts processing, machining, assembly
Surface Treatment, Plating and Painting
Printing, Packaging, Label
Equipment, machines, precision instruments, measuring instruments, robots, tools
Friendly - Environment · LED · water treatment · Used Pỏuducts
Construction, Architecture, Construction Material. Raw Material
TRADING
Logistics
Business Support
Consumer Goods and Service