What is Fact-Link ?
FactLink Vietnam is a company introduction site for manufacturing companies based in Vietnam. We utilize the database of more than 3,000 registered manufacturers and factories and help you to search for suppliers and factories in Vietnam. The information posted includes business domain, products, location, industrial park, and contact information. We also provide services to support the manufacturing industry in Vietnam, such as factory searching support. Please contact us via phone ((+84)888767138) or Email (info@fact-link.com.vn)

FEATURE ARTICLE

H-FIELD VIETNAM CO.,LTD.
Pack happiness in the package. Put your thoughts into the package.
H-FIELD VIETNAM manufacture and wholesale environmentally friendly materials (biomass certified film, biodegradable plastic molded product, FSC certified*, Global Recycle Standard certified), flexible packaging material, cosmetic box, plastic box, label, non-woven bag, antistatic bag and plastic molded products in Vietnam.
We support sales promotion from the product planning stage.
In order to support overseas production of bedding, interior goods, apparel products, etc., we have built a system that can handle local production and supply in Vietnam. We support all customers such as SPA retailers, manufacturers, and trading companies.
---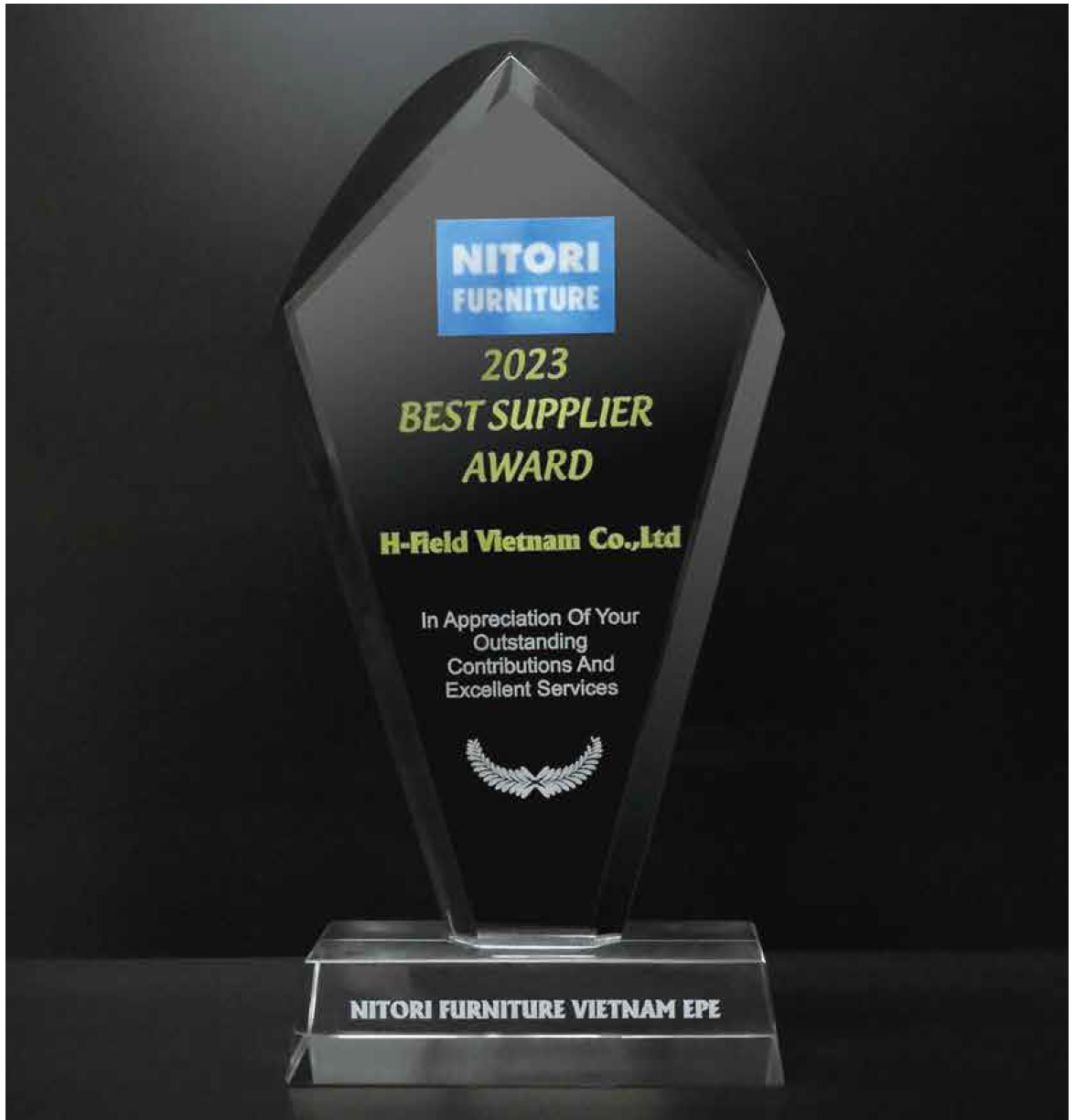 We started using environmentally friendly materials. We value global resources and strive to create products that meet the needs of our customers
① Green polyethylene compound film
Mixing raw materials derived from sugarcane can reduce carbon dioxide emissions.
This is a film that has obtained biomass certification from the Japan Organic Resources Association.
② FSC certified paper
Paper material manufactured from well-managed forests.
*H-FIELD VIETNAM took the FSC certification(Certification number:
FSC-C154719
)
③ Biodegradable plastic
It is a biodegradable plastic called hydrodegradation that contains starch-derived raw materials. Since it is decomposed into CO2 and H2O under a certain environment, the environmental burden can be reduced.
④ Global Recycle Standard certified materials (films, care labels)
Click here for more details
---

---


INTRODUCE COMPANY
---
AKEBONO KASEI VIETNAM CO.,LTD.

---

---

Plastic profile extrusion
We produce a wide range of plastic products from a resin palette and PP seat to profile extrusion molding. We meet the customer's needs and offer various plastic products, such as auto part, home electronics, stationery parts and building materials.

YANAGAWA SEIKO VIETNAM CO.,LTD.

---

---

Leave it to us about precision cutting !
We have the largest number of lathe machines in Vietnam and produce the mass production which is mainly metal cutting work. It's possible to process from ɸ3 to ɸ34, mass production processing beyond 100kg and process the wide kind of materials such as stainless steel, iron and brass etc.
---
Enshu Sanko Vietnam Co., Ltd.

---

---

Plating process is to ESV !
Enshu Sanko VN is a joint company by Sanko Seisaku and Enshu Industry, and has been operated since April 2012. We offer various service based on the surface treatment. In addition, we also travel the regular collection service to each main industrial park. Please feel free to consult about surface treating any time.

NBV (Vietnam) Co.,Ltd.

---

---

Please leave it to us about Metal working in Vietnam.
NBV (Vietnam) is producing in our factory consistently from sheet processing of steel tube/ steel plate /steel material/ stainless steel pipe to assembly. We are always making an effort to be the flexible company for customers which meet to small quantity, large variety and a short delivery in cooperation with affiliates.Please feel free to contact me.

SHINJO VIETNAM Co., Ltd

---

---

As a pioneer of weld nut.
We\'re producing of weld nuts, pias nuts and blind rivets. Especiallyin, we\'re also a pioneer of square weld nut with resistance projection welding prominence and we\'re producing the wide ranging of products in accordance with the standard of automobile maker. 
---
FEATURED EVENTS
UPDATE
RECENTLY REGISTERED COMPANY

INFORMATION / EVENTS
Search by Category
Industrial estate (Land for lease, Factory for rent)
Mold Design / Production / Mold Material
Parts processing, machining, assembly
Surface Treatment, Plating and Painting
Printing, Packaging, Label
Equipment, machines, precision instruments, measuring instruments, robots, tools
Friendly - Environment · LED · water treatment · Used Products
Construction, Architecture, Construction Material. Raw Material
TRADING
Logistics
Business Support
Consumer Goods and Service
Agriculture, Fisheries