What is Fact-Link ?
FactLink Vietnam is a company introduction site for manufacturing companies based in Vietnam. We utilize the database of more than 3,000 registered manufacturers and factories and help you to search for suppliers and factories in Vietnam. The information posted includes business domain, products, location, industrial park, and contact information. We also provide services to support the manufacturing industry in Vietnam, such as factory searching support. Please contact us via phone ((+84)888767138) or Email (info@fact-link.com.vn)

FEATURE ARTICLE

Mugegawa Seiko VN Co.,Ltd.
We are manufacturing the precision and plastic components with the motto of certain JAPAN quality.

Although we are still a small company, Mugegawa Seiko Vietnam is manufacturing small parts such as stainless steel and aluminum, and plastic products with the motto "JAPAN Quality" with the staff who have been trained at the head office. In addition, in order to create products that always meet the needs of our customers, we are cultivating technological know-how to manufacture high-precision, high-quality products with reasonable price.
In the future, we will aim to be a supplier that can respond flexibly to the needs of our customers by flexibly dealing with large- and medium-lot mass products, small-lot products, and develop prototypes.
---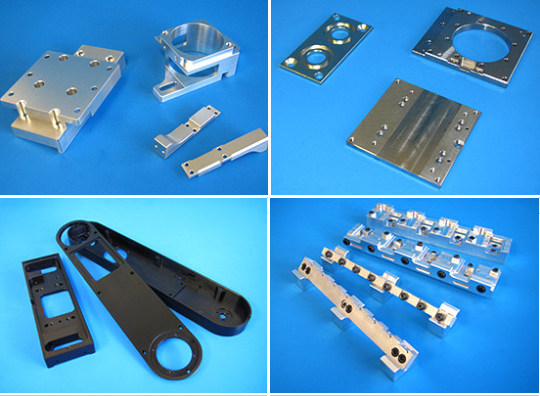 Mechanical section
We have strengthened with the work size vertical 5 x horizontal 5mm - 150 x 250mm and round products that have diameter less than φ15. Available materials are aluminum, iron, stainless steel.
Plastic section
SINTER MOLDING: Manufacturing precision plastic parts used in a lot of industries such as robot ics, automobile industry, machinery and equipment used in other industries. INJECTION MOLDING: We can respond flexibly to a variety of material such as Duracon, PP, PE, PC...
Inspection
Using inspection jigs to test quickly products after processing to ensure quality, prevent the circulation of defective products. We effort to completely control the quality of products by conducting inspection during the production process: using CNC vision measuring system and measure actual performance in the Inspection section.
Click here for more details
---

---


INTRODUCE COMPANY
Akiba Coating & Technology Vietnam Co.Ltd.

---

---

Processing plated, metal surface treatment and insulating coating
In Ho Chi Minh, we are handling surface treatment such as nickel (electrolytic / electroless) and metal plating such as chrome from electrodeposition coating, and this is an insulation as the only Japanese surface treatment plant.

In cooperation with Japan, we also sell equipment such as plating lines, plating tanks and jigs, and utilize the production technology established within the company to support technical support for kaizen proposal and in-house production .

KTC (VIETNAM) CO., LTD.

---

---

Rubber parts for automobiles, motorcycles, OA rubber rollers
We operate 100-250 ton vacuum automated molding machines and produce each industrial product according to customer\'s specifications. We are undertaking a wide range of parts ranging from automobile / motorcycle parts, mobile phone parts to OA parts such as FAX and printer.

We offer \"One Stop Production\" from material selection to molding, assembly and secondary processing of painting. At the completion of product molding, we utilize non-contact external diameter measuring machine and presented satisfactory data.

Saigon Trading & Packaging Co.,Ltd.

---

---

The one of the top flexible packaging manufacturers in VN.
Specializes in producing flexible packaging such as: Rolls, Bags, Confectionery, candy, Tea, coffee, powdered milk, Foodstuffs, Snack cake, Lidding cup film available for low temperature sealing, Detergent, ....
From the point of view of the users, a package of Saigon Trapaco was born in the form of a feeling that it is esier to use, more beautiful and un-defeated content. In the food field, there are various items such as sweets (snacks, chocolates, candies...), retort foods, frozen foods, health foods, agricultural products, beverages ... etc.
---
VINA MELT TECHNOS CO.,LTD

---

---

Compound extrusion of 2/3 colors forming and 3D forming etc.
Specialized in extrusion by one kind material, 2 kind materials, 3 kind materials and can be 3D extrusion. Also extrusion by simultaneously with hard & soft materials, steel, thread, film, steel wire.

Product line:
1. Extruded product: Auto parts, building material and stationery parts
2. Injection molded product: Auto parts, Home electronics parts, Electric and electronics parts, and Medical parts
3. Our production equipment: Injection machine has 7 units by range of 50 ton to 220 ton. Extrusion machine has 8 units by range of 40 mm to 65 mm screw and can be products with polyvinyl chloride, all kind of thermoplastic resins.

UNIVERSAL ROBOTS

---

---

Cutting Edge Cobots From the World's #1 Collaborative Robot Manufacturer
We're dedicated to bringing safe, flexible, and easy-to-use 6-axis industrial robotic arms to businesses of every size, all over the world. We develop industrial collaborative robots that automate and streamline repetitive industrial processes. This approach enables production departments to assign staff members to more enjoyable tasks – creating jobs that provide them with new challenges and add value to the company.
---
OSG Vietnam Co., Ltd.

---

---

Specializing in trading all kinds of machine tools and grinding tools
OSG is a comprehensive tool maker that manufactures and sells mills, drills, rolling tools, etc with competition all over the world So far, we have been engaged in manufacturing various products serving the essential needs of people and building production systems, desks and technical support in 25 countries around the world. In the future, we will continue to grow our business on a global scale and contribute to the development of the world industry.

IBUKI INDUSTRIAL CO.,LTD.

---

---

Specialized in supplying metalworking machines, metal sheets, press machines
Our company was established in 1963, specializing in providing all kinds of machine tools,
Old machine tools are complex products that are valued by different conditions not only the machine or the manufacturer, but also the conditions of use, frequency of use , maintenance time. Therefore, when buying and selling with long experience together with careful consideration contributes to calculate the optimal value.

In addition, not only the old types of machinery and equipment, even new plans and the latest machinery, our experienced staff will listen to your requests and from there suggest the direction. Project optimization for customers.
If interested in mcos machine please contact us!
---
UPDATE

INFORMATION / EVENTS