What is Fact-Link ?
FactLink Vietnam is a company introduction site for manufacturing companies based in Vietnam. We utilize the database of more than 3,000 registered manufacturers and factories and help you to search for suppliers and factories in Vietnam. The information posted includes business domain, products, location, industrial park, and contact information. We also provide services to support the manufacturing industry in Vietnam, such as factory searching support. Please contact us via phone ((+84)888767138) or Email (info@fact-link.com.vn)

FEATURE ARTICLE

Sun Ching Electronics VN Co.,Ltd
Manufacturing PCB single side & double side in Vietnam
We receive from the part supply of PCB to trial production and mass production !
Our mission is to create added value throughout the supply chain by delivering exceptional quality of product and service to our chosen customer partners, reducing total cost and improving flexibility to ensure that you gain competitive advantage.  
Please leave us troublesome part arrangements and inventory management !
Click here for more details
---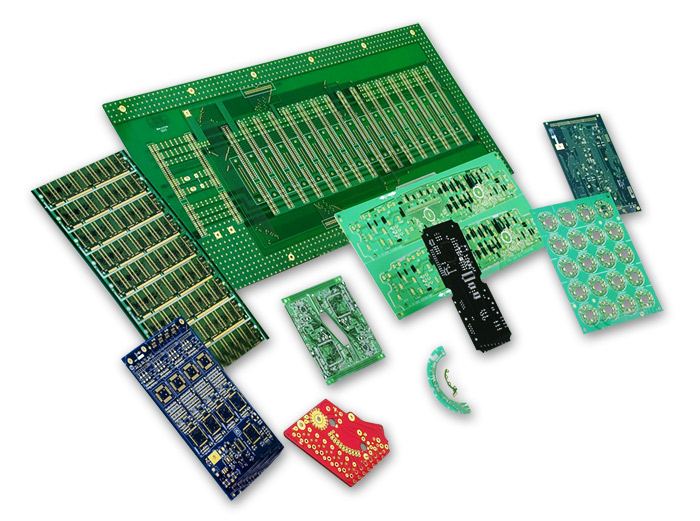 Main product over 18 years experience in Vietnam
• Development & Design:
Proposal of PCB designs, process designs, and specific measures for electronic components.
• Prototyping in product design and manufacturing:
Integrated manufacturing services from prototyping to mass production, OEM production, and production support for fabless companies.
• Manufacturing processes:
Offering solutions for production processes for electrical components, PCB, PCBA and adhesive materials.
Click here for more details
---

---


INTRODUCE COMPANY
Oristar Corporation

---

---

The leader of non-ferrous metal supplier in Vietnam
Oristar supplies a wide range of products including Copper and Copper Alloys, Aluminum and Aluminum Alloys, Stainless Steel, Special Tool Steel, Steel Wire, Wire Drawing Dies, Nickel, Tin ... 100% imported from high-quality global manufacturers, for a wide range of applications in industry and supporting industries (such as electrical, electronics, jigs, molds, shipbuilding, aerospace, petroleum, etc.). Therefore, Oristar's products always orient and lead the market in terms of stability, meeting international technical standards as well as diversified and specialized needs of Customers. Oristar endorses its products quality and contribution to the market through the achievement of prestigious quality certificates such as ISO 9001: 2015 and Trusted Quality Supplier (2017).
---
Paint Finishing Technology & System Co.,Ltd

---

---

We design and produce Powder Coating Booth, Liquid/Wet Painting Spray Booth etc
Professional painting technology
PFT company(Paint Finishing Technology & System Co.,Ltd) began operations in Vietnam in 2003 as we found that there is a lack of finishing expertize professional servicing for the growing painting user
Local and Export Market

Our customers are usually involved in manufacturing building construction, steel structural works, building renovation works, aluminum works, wooden works and paint finishing or power coating system to be incorporated into the overall process.
---
Accretech Vietnam co.,ltd (Belongs to Capital of Tokyo Seimitsu Co.,ltd Japan)

---

---

Sales and maintenance of measuring instrument
We are committed to supply the highest accuracy of measuring instruments, provide you the best measurement solution with user-friendly design, easy for the user.Coordinate measuring machines, Surface texture and contour measuring instruments, Roundness and cylindrical profile measuring instruments, Optical measuring instrument, Automatic measuring equipments, Air Micrometer, Electric Micrometer, Optical fiber combining laser Interferometer, Automatic inspection machines, other,...

YAMATO RUBBER VIETNAM CO.,LTD.

---

---

We are providing high-quality rubber products with unique technique
We manufacture the rubber products of various uses, such as from parts of a cover, a socket, a grommet, O ring, packing, gasket, and a seal ring etc., to a household appliance, a car and motorbyscle.

We build the production system to meet flexibly from small-lot production to customer\\\\\\\'s demands
---
FEATURED EVENTS
UPDATE
RECENTLY REGISTERED COMPANY

INFORMATION / EVENTS
Search by Category
Industrial estate (Land for lease, Factory for rent)
Mold Design / Production / Mold Material
Parts processing, machining, assembly
Surface Treatment, Plating and Painting
Printing, Packaging, Label
Equipment, machines, precision instruments, measuring instruments, robots, tools
Friendly - Environment · LED · water treatment · Used Products
Construction, Architecture, Construction Material. Raw Material
TRADING
Logistics
Business Support
Consumer Goods and Service