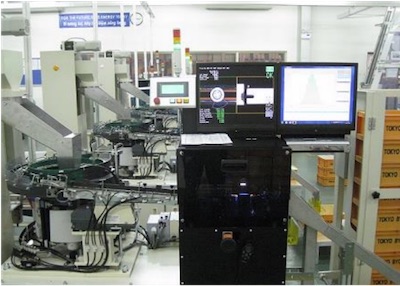 Highly accurate quality control
The "environmental management system" using our own equipment is a mechanism to speedily provide analysis data, warranty cards, etc. so that customers can use our products with peace of mind. All products, including overseas bases, are managed and operated at the same quality level everywhere.

* Inspection results are stored and managed for 5 years.
* We carry out regular inspections to maintain quality.
* We realize highly accurate quality control with measurement and inspection equipment that has been revised every year.

Photo: Projector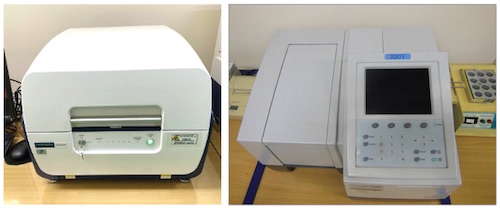 Left: X-ray fluorescence analyzer
Specifications: Made by HITACHI Corporation
Model: EA1000AIII
Purpose: RoHS banned substances(Cd, Pb, Hg, Br, Cr )

Right: Cr6 + elution tester
Specifications: Made by Shimadzu Corporation
Model: UV-1240
Purpose: Analyze chemical substances such as confirmation of hexavalent chromium-free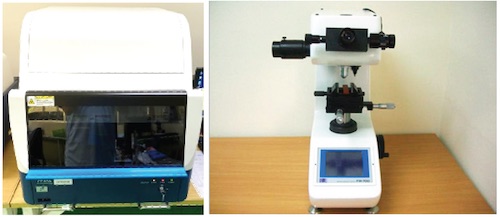 Left: Fluorescent X-ray film thickness measuring machine
Specifications: Made by HITACHI
Model: FT110A
Purpose: Measure the plating film thickness

Right: Hv hardness measuring machine
Specifications: Made by FutureTech
Model: FM700
Purpose: Confirm surface / core hardness



Left: 3D digital microscope
Specifications: Made by KEYENCE
Model: VHX-900
Purpose: Detailed enlargement confirmation and measurement ・ Conversion to 3D image

Right: Salt spray tester
Specifications: Made by Suga Test Instruments
Model: ISO type
Purpose: Specify the salt water concentration, temperature, and time, and check the color resistance.



Left: Eagle scan (non-contact measuring instrument)
Specifications: IGUNOSS
Model: IVX01
Purpose: High-speed measurement and judgment of dimensions with images using a 2-megapixel monochrome camera

Right: Roundness measuring instrument
Specifications: Made by MITUTOYO
Model: RA-120
Purpose: Measurement of circumferential axis, roundness, and squareness



Torque analyzer
We can propose appropriate tightening conditions if you teach us the tightening conditions and supply the other material.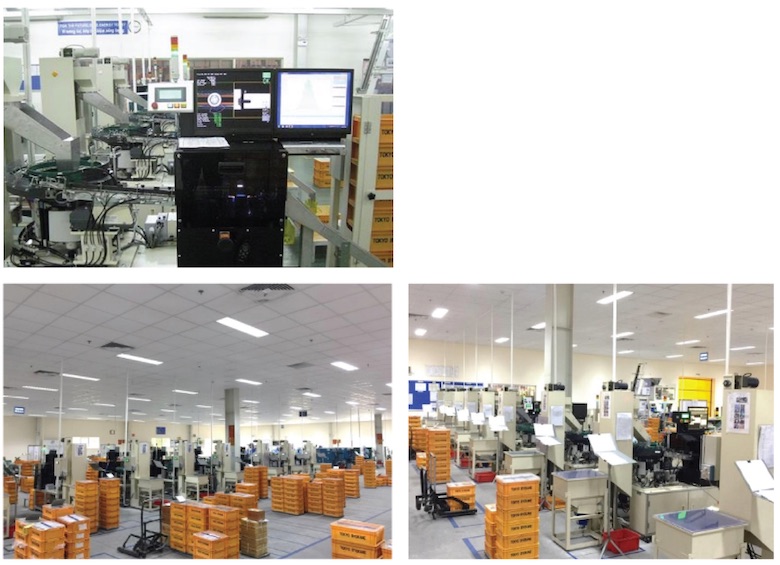 Image sorter

We check the dimensions and appearance of all lots of products manufactured in-house and purchased from cooperating manufacturers.
ISO9001:2015
ISO14001:2015