What is Fact-Link ?
FactLink Vietnam is a company introduction site for manufacturing companies based in Vietnam. We utilize the database of more than 3,000 registered manufacturers and factories and help you to search for suppliers and factories in Vietnam. The information posted includes business domain, products, location, industrial park, and contact information. We also provide services to support the manufacturing industry in Vietnam, such as factory searching support. Please contact us via phone ((+84)888767138) or Email (info@fact-link.com.vn)

FEATURE ARTICLE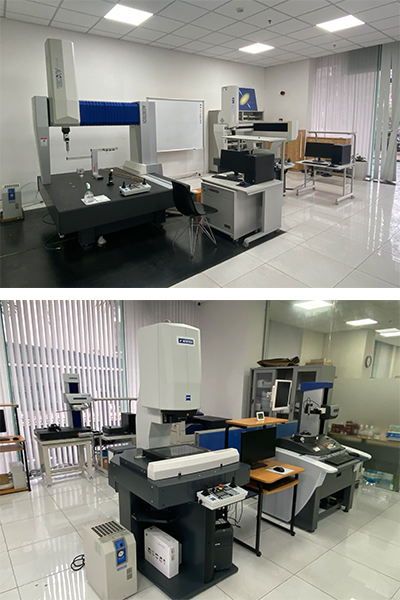 "Measurement service is available. If you have any trouble with the measurement, please contact us!!"
We have the following measuring instruments at our Hanoi and Ho Chi Minh Demo Centers.
◆3D measuring instrument ◆Surface roughness measuring instrument ◆Roundness measuring instrument ◆Image measuring instrument
If you have any problems, such as wanting to perform a quick measurement, to perform a measurement in urgent, or to be able to measure with the introduction of a measuring instrument, etc., we offer an acceptance measurement service, so please feel free to contact us.
We have acquired ISO/IEC 17025 certification, which is necessary for calibration inspection, and provide services using reliable measuring instruments.
Click here for more details
---

---


INTRODUCE COMPANY
---
---
YUWA VIETNAM CO.,LTD

---

---

Acquired of ISO13485 ! Injection molding of precise plastic part, make and process mo
We can meet consistently from mold design and manufacturing to injection molding, heat treatment and inspection in Vietnam.
We use the injection machines of 5t-200t and specialize the small-sized precision parts. We also manufacture the mold parts and jig.
* We have been able to meet from mold design and manufacturing, injection molding to Heat treatment, since we had equipped the quenching heat treatment furnace on March 2013.

Akiba Coating & Technology Vietnam Co.Ltd.

---

---

Processing plated, metal surface treatment and insulating coating
In Ho Chi Minh, we are handling surface treatment such as nickel (electrolytic / electroless) and metal plating such as chrome from electrodeposition coating, and this is an insulation as the only Japanese surface treatment plant.

In cooperation with Japan, we also sell equipment such as plating lines, plating tanks and jigs, and utilize the production technology established within the company to support technical support for kaizen proposal and in-house production .

KTC (VIETNAM) CO., LTD.

---

---

Rubber parts for automobiles, motorcycles, OA rubber rollers
We operate 100-250 ton vacuum automated molding machines and produce each industrial product according to customer\'s specifications. We are undertaking a wide range of parts ranging from automobile / motorcycle parts, mobile phone parts to OA parts such as FAX and printer.

We offer \"One Stop Production\" from material selection to molding, assembly and secondary processing of painting. At the completion of product molding, we utilize non-contact external diameter measuring machine and presented satisfactory data.
---
FEATURED EVENTS
UPDATE
RECENTLY REGISTERED COMPANY

INFORMATION / EVENTS
Search by Category
Industrial estate (Land for lease, Factory for rent)
Mold Design / Production / Mold Material
Parts processing, machining, assembly
Surface Treatment, Plating and Painting
Printing, Packaging, Label
Equipment, machines, precision instruments, measuring instruments, robots, tools
Friendly - Environment · LED · water treatment · Used Products
Construction, Architecture, Construction Material. Raw Material
TRADING
Logistics
Business Support
Consumer Goods and Service
Agriculture, Fisheries